---
---
Contributors to outimage.net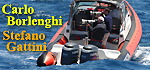 Carlo Borlenghi
Stefano Gattini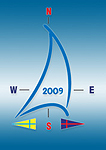 David Clifford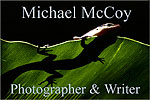 Michael McCoy
Peter Andrews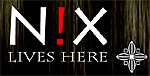 Nishess Shakya
---
Recent yachting and boating events covered by Outimage Publications
---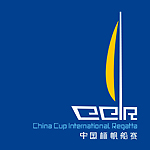 China Cup International Regatta
Shenzhen, China,
Oct 29 - Nov 1, 2010.
---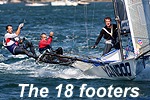 The 18 Footers.
Regular Updates from the The Australian 18 Footers League.
---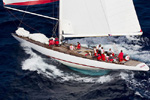 Le Voiles de Saint Tropez 2010
St. Tropez, France,
Sept 28 - Oct 3, 2010.
Photos by Carlo Borlenghi.
---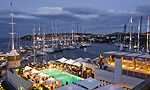 Swan Rolex Cup 2010.
Porto Cervo, Italy,
September 15 - 17, 2010.
Photos by Carlo Borlenghi.
---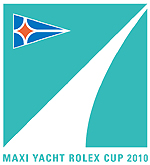 Maxi Yacht Rolex Cup 2010.
Porto Cervo, Sardinia, Italy.
September 5 - 11, 2010.
---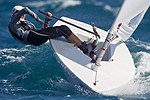 Italian Youth Championships
Marsala, Italy, Sept 2, 2010.
Photos by Carlo Borlenghi and Luca Butto.
---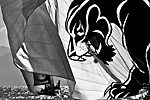 Rolex Ilhabela Sailing Week
Ilhabela, São Paulo, Brazil,
July 17-24, 2010. Photos by Carlo Borlenghi.
---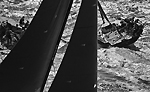 Audi MedCup Circuit Marseille Trophy, Marseille, France, June 15-20, 2010. Photos by Carlo Borlenghi and Guido Trombetta.
---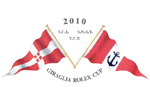 Giraglia Rolex Cup 2010.
---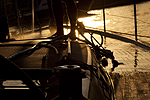 Giraglia Rolex Cup 2010
by Studio Borlenghi.
---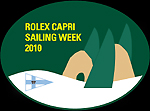 Rolex Capri Sailing Week 2010
---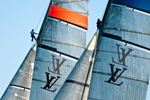 Louis Vuitton Trophy
La Maddalena, Sardinia, Italy.
May 22 -June 6, 2010.
---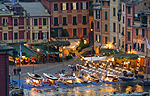 Portofino Rolex Trophy
Photos by Carlo Borlenghi.
---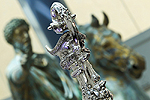 America's Cup Index
Photos by Carlo Borlenghi.
---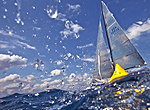 Rolex Farr 40 World's
Casa de Campo, Dominican Republic April 21-24, 2010.
Class winners confirmed - update 16:00.
By the Rolex Middle Sea Race Media Team.
Photos by Kurt Arrigo and Rene Rossignaud for Rolex,
Page edited By Peter Andrews.
October 28, 2010.
If the early miles of the Rolex Middle Sea Race were a test of patience, the latter miles were a true test of endurance. A strong mistral of up to 40 plus knots helped push the fleet homeward to the finish in Malta. The last two yachts, Zizanie and Amethyst Abroad, were around the island of Lampedusa and racing towards the finish line off the Royal Malta Yacht Club. The two boats showed heaps of perseverance for hanging in, even if the northwesterly breeze had subsided to a 'mere' 25 plus knots.
---

Ambiance of Grand Harbour Marina, Valletta, Malta.

Photo © Rolex / Kurt Arrigo.

---
Meanwhile the bulk of the fleet were safely secured in either Marsamxett Harbour or around the corner in Grand Harbour Marina, and the overall class standings were sorted as the last boats trickled in.

One of the classes in the Rolex Middle Sea Race is the Double Handed, and racing in this class is clearly not for the faint-hearted. It requires all-round seamanship, determination, stamina and above all, courage. At the 606-nautical mile Rolex Middle Sea Race, the Double Handed Class is somewhat under the radar with only three entrants, but this year's competitors were a diverse and experienced group.

Taking line honours in the Double Handed Class was White Star, a custom 54-footer, which finished yesterday afternoon with an elapsed time of 4 days, 6 hours, 44 minutes, and 18 seconds. But the Italian boat would have to wait until today when BOV Plain Sailing finished, to see who would win on corrected time.
---

Anthony Camilleri's Canard 41 BOV Plain Sailing, wins the Double Handed Class in the 31st Rolex Middle Sea Race.

Photo © Rolex / Kurt Arrigo.

---
White Star's crew were experienced double handed sailors Diego Tisci and Daniele Chiamenti. Tisci is a veteran of eight Rolex Middle Sea Races, Chiamenti several as well, but this is the first double handed Middle Sea for either of them. An Italian owner built the yacht and is entering it in double handed races as a way to showcase its' potential. As Tisci said, "This was the first race of a new program for the boat. It was like a test; so we see how the yacht goes, how we have to optimize that and the crew."

"We had a problem at the start and we broke the jib," continued Tisci. "This is why we stayed far to the east on the way to Messina. We could only use the staysail and code zero, which doesn't allow you to sail very close to the wind. That's why we had a very strange track! At the end, that was the best we could do. Around Stromboli, we didn't have much wind and again it was difficult to go to weather without the proper headsail."

"After that, the race was very strategic," said Chiamenti. "But our strategy was based on the sails that we had, not on the wind!"

When the forecast coincided with this strategy, White Star was in good shape. From Trapani on, the northwest breeze allowed them a favourable point of sail. To add to their woes, White Star lost instruments as well. The two sailors estimated maximum wind speed at approximately 35 knots. But off the wind and with a staysail set, they were good to go.

Asked about the best part of sailing double handed, Tisci said with a smile "I think the team. But really, I like sailing short- handed," Tisci continued. "It's nice to be at sea. You don't have to argue about what you think is right or wrong; it's your race, just yours. You aren't a wheel in a big mechanism; you are only the mechanism. And we take all decisions together."

The two concurred about the course and Chiamenti said, "For sure it's the best race in the Mediterranean. It's very tactical, and the panorama is great. You've got a volcano, you've got the Messina Strait, and the time of year is great, it's not too cold, not too warm."
---

Vladimir Prosikhin's Volvo 70 E1, wins ORC1 division in the 31st Rolex Middle Sea Race.

Photo © Rolex / Rene Rossignaud.

---
The 34-footer, BOV Plain Sailing, crossed the line midday on Thursday after five days, zero hours and 52 minutes at sea. Their corrected time was good enough to give the Maltese boat the Double Handed Class overall win.

Maltese sailing veteran and sailing in his tenth race, owner-skipper Anthony Camilleri is no stranger to the Rolex Middle Sea Race. But his crew, Gilbert Azzopardi has never raced two-handed before and neither has the boat. The Tango 34 is the smallest and lightest boat of the 76 yachts that started the race. Camilleri spoke dockside, after completing the race.

"I am delighted that we have won, but first and foremost, I must give a mention to Bepe Bisotto, skipper of Atame. We had a great battle, often side-by-side, but when we developed a problem with the reefing lines of our mainsail, he offered to stop and help. That offer of assistance shows the spirit of our discipline, we look after each other."

"Probably the lowest moment in the race was the last night," continued Camilleri. "We were tired and the weather was really bad, up to forty knots of wind on the beam, with six metre waves crashing into the cockpit. We took down the mainsail and continued under storm jib alone, it was the hardest part of the race. This race is one of contrasts and the previous day the sailing was spectacular. Downwind with the spinnaker up, we were surfing at a constant 12 knots, at times accelerating to 18 knots. It is an amazing feeling with just the two of us, a very special moment."
---

Jens Kellinghusen's Rogers 46 Varuna, wins ORC2 division in the 31st Rolex Middle Sea Race.

Photo © Rolex / Kurt Arrigo.

---
Last night, the Fast 42 Atame pulled into Trapani to get a respite from the relentless wind and sea. Beppe Bisotto wrote in an email report, "Ad impossibilia (it's impossible), as the Latins say."

"Ian (Knight) and I shared the same thinking," Bisotto continued. "Outside, a Force 8 gale is blowing hard from the north. No way to pass Favignana island, as we had been stopped for ten hours with no wind. We missed the wind shift, blowing at southwest Force 7 straight into the face, with forecast predicting force 8 on the back. More than this, to Pantelleria Force 7 southwest on the nose was forecast. So, surrounded by gales, we decided to stop and avoid any possible damage. Do not forget that we were only two-handed instead of a full crew of eight to ten. By the way, we are happy to have raced faster than many bigger boats with full crew! Atame is definitely solid, fast, and reliable."

Only the x40 Pita Maha (ITA), retired today, bringing the total number of retired boats to 13, with 58 boats finished and two still racing (note: three boats have sought shelter, but have not officially retired).

The race fleet can be tracked online at www.rolexmiddlesearace.com/tracker/#tracker.

The final prize giving is at 12.00pm on Saturday, 30 October at the Mediterranean Conference Center in Valletta.

For more information about the Rolex Middle Sea Race 2009 including the entry list, position reports and results please visit www.rolexmiddlesearace.com.

Overall class Standings

IRC Overall - Lucky (USA)
IRC 1 - Esimit Europa 2 (SLO)
IRC 2 - Lucky (USA)
IRC 3 - Jaru (MLT)
IRC 4 - Artie (MLT)

ORC Overall - Jaru (MLT)
ORC 1 - E1 (RUS)
ORC 2 - Varuna (GER)
ORC 3 - Jaru (MLT)
ORC 4 - Three Sisters (CZK)

Double Handed - BOV Plain Sailing (MLT)
Outimage and Rolex © 2010
---
---

---
Scuttlebutt Europe Daily News Feed.
Produced by boats.com Europe, Scuttlebutt Europe is a digest of sailing news and opinion, regatta results, new boat and gear information and letters from sailors.
To the Scuttlebutt Europe Daily News Feed Page.
---
Outimage Links and Site Info
Outimage Site Map
Outimage Help Page

Outimage Contact Info
Copyright Info