---
---
Site Contributors
Studio Borlenghi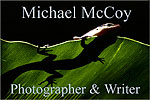 Michael McCoy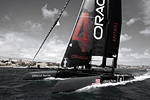 Morris Adant
Peter Andrews
A blaze of colour against a grey Sydney sky.
Photos by Daniel Forster and Carlo Borlenghi for Rolex,
Story from press release and page edited By Peter Andrews.
23:00 AEDT December 26, 2010.
Race day for the 66th Sydney Hobart fleet dawned cloudy and rainy for the 87 competing yachts. The grey weather added a bit of gloom and foreboding to what may be in store for the crews racing to the finish line in Hobart, 628-miles away. Outside the Cruising Yacht Club of Australia, shipping containers were being loaded in the rain with spare sails and supplies for the yachts and their arrival in Hobart. One of the crew loading the containers with sail bags, Dean Barrett, said, "They have to sail light down to Tasmania, so a lot of yachts ship their extra gear down to Hobart and will pick it up there, assuming they make it." The forecast for the classic southerly "buster" included a 24-hour period of potentially gear-breaking conditions.
---

Last photos as Bruce McKay's Wasabi readies for the race start.

Photo © Rolex / Daniel Forster.

---
At this morning's final official weather briefing at the Cruising Yacht Club of Australia; compulsory for every yacht entered in the race; Michael Logan from the Bureau of Meteorology provided a forecast for skippers and crews; noting that they should prepare for tricky and tough conditions. "We're still looking at those two wind changes," said Logan. "The initial Southerly which will come through this evening, and the further strengthening of those South-South-Westerly winds on Monday, which may fringe into gales."
---

Packed race day weather briefing.

Photo © Rolex / Carlo Borlenghi.

---
Storm force winds could make the conditions even tougher, considering that previous forecasts have predicted a confused sea state and big waves in the Tasman Sea, particularly in the Bass Strait. Due to its limited depth, the Bass Strait is notoriously rough and confused seas are often the norm.

Shortly before heading off to the start line, Steve Hayles, navigator on the 72-foot mini maxi Rán, weighed in on the forecast. "On this first afternoon, we'll have a very, very big change to strong upwind conditions, and that front will happen pretty quickly. From there, we're a day of solid and, actually getting beyond solid, conditions, which are good for our boat."
---

Race briefing.

Photo © Rolex / Carlo Borlenghi.

---
"Getting down to the bottom of the NSW coast and into the Bass Strait, I think we'll be seeing winds sort of above any range anybody really enjoys, so it's going to be pretty uncomfortable for a period. We'll certainly see over 30 knots, and I think 40's are very possible. In that 35-knot range, that's always a bit too much for any boat. At that stage, it's about looking after the boat and making sure we get through that section in good shape without breaking things. It's very much about seamanship, but the good news is that it quickly dies away. You've got a day with those sort of conditions."

"The second half of the race approaching Tasmania looks really, really tricky. In truth, though this southerly will dominate peoples' thoughts this morning, because it's going to be uncomfortable, it's actually going to be a race of very wide and ranging conditions. For us, if there's a disappointing part of the forecast, I'd say it's that this is not particularly a big boat race, it doesn't feel like it's shaping up for that. But our job always is to beat the boats around us. You can only control that part of the race; if the 40-footers come in in better conditions, there's not much we can do about that."
---

Start morning rain, dockside Cruising Yacht Club of Australia, which had cleared up in time for the start.

Photo © Rolex / Daniel Forster.

---
Asked if this morning's weather briefing will change any tactics or plans, legendary round-the-world sailor Sir Robin Knox-Johnston, commented, "No, not really. I think we're a bit sad it's turning so early. We were hoping the headwinds would continue further on, because it suits our boat." With a sigh he concluded, "There you are, can't have everything. In any case, the forecasts are notoriously perishable. It can well change in the next day, so we'll see what happens." Sir Robin is sailing aboard the British registered Swan 68 Titania of Cowes, along with Olympic medallist Mark Covell and British match-racer Andy Green.

By the race start at 13:00 AEDT, the rain had stopped. A cannon shot started the renowned race of endurance, and as expected, it was the super maxi Wild Oats XI that shot out of Sydney Harbour with the winds blowing a breezy west-northwest at 10-12 knots. "It was a classic start," observed veteran sailing correspondent Roger McMillan, who is covering this year's race.
---

Sir Robin Knox-Johnston, sailing on Titania of Cowes (UK).

Photo © Rolex / Daniel Forster.

---
At the start, the 30-meter maxi Investec Loyal kept pace with Wild Oats XI by hugging close to shore. Rival maxi yacht Wild Thing was a close third. Later, that tactic proved to be ill advised as Investec Loyal dropped her position with the leader as they sailed out around the Sydney Heads.

As of 21:00 AEDT, the frontrunners are about 100 miles down the coast, with Wild Oats XI in the lead doing 17 knots. In second place is Investec Loyal, who is being closely followed by Wild Thing in third. Bringing up the rear of the intrepid fleet is the 43-footer, Polaris of Belmont. The fleet is spread over an area of 60-nautical miles along the coast, and as such are experiencing widely varying conditions.

Andrew Lawrence's Jazz Player was the first retirement, dropping out at 20:00 when they blew the leech out of the mainsail. The 39-footer encountered 45 to 50 knots as the crew were putting in a second reef. The fleet now stands at 86 boats.

From onboard Wild Oats XI, co-navigator Adrienne Cahalan observed, "It's been a good race between us, Wild Thing and Investec Loyal, we're all evenly matched." Before the race, Cahalan said, "I have a feeling that the Bass Strait will be the most difficult leg of the race. In the conditions predicted we'll be trying to keep the boat in one piece and not break any records." Only time will tell what is next in store for the Hobart-bound competitors.
---

Investec Loyal and Wild Oats XI off North Head, after the start of the Sydney Hobart 2010.

Photo © Rolex / Daniel Forster.

---
The Sydney Hobart fleet includes six international entries from the USA, UK, Italy, France, as well as two partly-crewed Russian boats, and entries from seven of the eight Australian states and territories. For further information about the Sydney Hobart Yacht Race, go to: www.rolexsydneyhobart.com. The race can also be followed on Twitter at: http://twitter.com/rshyr.
Outimage and Rolex © 2010