---
---
Site Contributors
Studio Borlenghi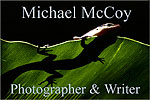 Michael McCoy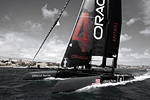 Morris Adant
Peter Andrews
Fish out of water about to get wet.
By Danielle McKay, Sydney Hobart media team.
Photos by Peter Andrews,
Story edited By Peter Andrews.
09:00 AEDT December 26, 2010.
Australian swimming icon Geoff Huegill may be regarded as a fish out of water, but despite a forecast wet start today he's more than excited about racing on top of the blue stuff in his first Sydney Hobart Yacht Race.

"When I go away for a major swimming competition I usually pack the night of, or the night before to go away," he said. "My bags have been packed for two weeks now. I'm extremely excited to be getting on that boat and sailing."

The 31-year-old year said he's been focusing on the 628 nautical mile race south since he earned the admiration of the nation again with his successful comeback in the pool at the Delhi Commonwealth Games in October. Huegill dropped nearly 45kg to return to competitive swimming after almost a six-year absence, and was rewarded with two gold medals.
---

Geoff Huegill standing behind the helm will be a grinder on Investec Loyal, for the Sydney Hobart Yacht Race 2010. To the far left of Geoff is former Vice Captain of the Australian 2003 Rugby World Cup Team and NSW Waratahs captain, Phil Waugh.

Photo © Peter Andrews, Outimage Australia.

---
Now he is facing a different challenge, racing to Hobart on the revamped 100 foot yacht Investec Loyal, skippered by Sean Langman and a line honours chance. Huegill will be one of 24 crew, amongst them some of the who's who of Australian sport including seven-time world surfing champ Layne Beachley and Australian cricket legend Matthew Hayden.

The new sailing recruit admits that he's starting from the ground up, and will be spending his time and using his strength manning the grinders, assisting on the bow and working in the 'sewer'. He laughs at the title 'sewer rat', which is commonly used to describe the position where a sailor works in the dark, clammy and cramped yacht's bow sorting sails that are dumped, often wet, from above deck.

The Olympic champion said he doesn't mind, adding that he's happy to earn his ride this year and perhaps even earn himself a better position next time.

"I'm happy to be the sewer rat. Hopefully I move up to a better position next year," he said. "It's just so exciting the camaraderie we have with the crew and the boat. I love the camaraderie that the sport has to offer."

He reckons he doesn't really know what to expect, having only spent limited time training on the yacht, but he seems to have a pretty good idea already.

"I know it's going to be rough. I know it's going to be wet. I know it's going to be tough," he said. "So my job is really to soak up the atmosphere and enjoy the ride for what it is, and hopefully we can come away with a result."

For further information about the Sydney Hobart Yacht Race, go to: www.rolexsydneyhobart.com. The race can also be followed on Twitter at: http://twitter.com/rshyr.
Outimage © 2010