---
---
Site Contributors
Studio Borlenghi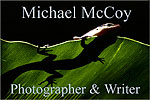 Michael McCoy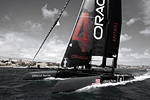 Morris Adant
Peter Andrews
Brindabella is back.
By Jim Gale, Sydney Hobart media team.
Photos by Peter Andrews,
Story edited from press releas by Peter Andrews.
December 17, 2010.
Australia's best-known maxi Brindabella never really left the scene, but in recent years one of the country's most iconic ocean racing yachts has been a bit out of shape - still one of the prettiest boats in the fleet, but not so quick.

The upcoming Sydney Hobart, though, will have a whole new old Brindabella on the start line. With an enthusiastic new owner with deep enough pockets and a crew who dearly love her, she is almost as fresh and as spry as the day George Snow first steered her across the start line way back in 1993.
---

Jim Cooney's Jutson designed 80 footer Brindabella, on Sydney Harbour.

Photo © Peter Andrews, Outimage Australia.

---
The new owner is engineer Jim Cooney and he's making something of a comeback to competitive sailing himself. He learnt how to race as a young man on an S&S 34, before getting hooked on J24's racing out of the CYCA. But for the past 12 years he has been marooned in England, building up a global operation that is constructing wind farms in the UK, Northern Ireland, the USA and Canada.

Early this year, Cooney decided it was time to jump back in the water and Brindabella, languishing on the market for years, was an 80 foot plunge pool he could not resist. "She is an icon," he says.

"She behaves very well for a great big boat, she is not fragile like the newer yachts, and she is very elegant. The first time I took the wheel in a race was exhilarating and nerve wracking. She is such a big boat to control in a crowded harbour, but there was so much camaraderie from the rest of the fleet because they were so pleased to see Brindabella back. It is full credit to George Snow that he and (designer) Scott Jutson built such a beautiful boat and then set so many records."
---

Jim Cooney's Jutson designed 80 footer Brindabella, on Sydney Harbour in 2010.

Photo © Peter Andrews, Outimage Australia.

---
Buying the boat was just the beginning, as Cooney has spent a small fortune getting Brindabella up to her old standard. "It's like a puppy. It doesn't cost much to buy but you've got to feed it the rest of its life," he jokes.

"I knew that it wouldn't be like my previous boats that could sit on the pontoon between sails, but the scale of the logistics of owning and running a maxi have been a surprise."

Maxis need a big crew to race competitively. When you buy a maxi you not so much buy a piece of hardware as a sports team with its very own 80 foot stadium. And racing competitively is what it's all about as far as Cooney is concerned.

"We all know that she is older and heavier than the other big boats, and we know that we aren't competing in the maxi worlds. We are realistic about how fast we can go. In the Sydney Hobart we would like to see ourselves in the top 10 to 20. It depends on the conditions. We would like some robust weather but our objective is to get her going as fast as she has ever gone, and then perhaps even faster."
---

Jim Cooney's Jutson designed 80 footer Brindabella, on Sydney Harbour in 2010.

Photo © Peter Andrews, Outimage Australia.

---
Justin "Bluey" Sutherland, Cooney's boat manager and long time Brindabella crewman, reckons that they have already reached the first benchmark. Brindabella is in mint condition, he says. He and a host of other Brindabella stalwarts have been the backbone of the yacht's renaissance and will chaperone Cooney in his Sydney Hobart debut. He's in good hands with 176 races amongst the crew. And while they marvel at Cooney's readiness to spend what it takes to bring the old girl back up to speed, he says that their devotion to the project has been just as crucial.

"They really love her," Cooney says. "And when you have a lot of people who like the idea of Brindabella up and racing, it makes it easier for me to put in the cash. I know that I'm not the only one putting in. The boat is looking really good. We gave her a polish and she is absolutely gleaming. And this is the original coat. After seventeen years, it's still bright and shiny. At least I didn't have to spend any money on paint."
---

Jim Cooney's Jutson designed 80 footer Brindabella, on Sydney Harbour in 2010.

Photo © Peter Andrews, Outimage Australia.

---
Cooney has big plans for his new boat. After the Sydney Hobart, he will start preparing her for a crack at the record for the fastest circumnavigation of Australia in May. As well as being a lot of fun, he says, the voyage will be part of Ian Thompson's Save Our Seas Australia campaign to raise awareness about the damage done to the world's oceans by plastic waste.

It's the trifecta really. Jim Cooney builds sustainable energy wind farms, campaigns against the toxic plastic rubbish choking our seas, and he recycles one of Australia's most loved ocean racing yachts. For more information about his campaigns, got to: www.saveourseasaustralia.com.

For further information about the Sydney Hobart Yacht Race, go to: www.rolexsydneyhobart.com.
Outimage © 2010