---
---
Site Contributors
Studio Borlenghi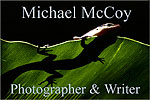 Michael McCoy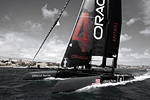 Morris Adant
Peter Andrews
International outlook of Sydney Hobart.
Photos by Daniel Forster for Rolex and Peter Andrews,
Story edited from press release by Peter Andrews.
December 16, 2010.
It is hard to imagine that a race conceived some 65 years ago by a bunch of adventurous yachtsmen in a Sydney yacht club, the Cruising Yacht Club of Australia, would become one of the world's most famous and challenging ocean races: the Sydney Hobart. Today, the race ranks among the top headline grabbing events of the year and kicks off on Boxing Day, December 26th.

The widely known Sydney Hobart Yacht Race draws high-profile entrants each year -- from tycoons and media moguls to Internet and telecom entrepreneurs, and this year's race is proving to be no exception. The race also attracts competitors from around the globe. The 2010 edition will see competitors from the US, UK, Russia, Italy and France.
---

Activity on Sydney Harbour before the start of the 2009 Sydney Hobart.

Photo © Peter Andrews, Outimage Australia.

---
One high-profile, international entrant is Niklas Zennström, co-founder of the Internet telephony company Skype, who will be sailing on his 72-foot mini maxi Rán. Even before becoming a successful entrepreneur, Zennström has always been a keen sailor. He started sailing at the age of seven and as a teenager raced dinghies in his native Sweden. However, as the founder and CEO of fast growing tech companies that "took up all his time," sailing was often put aside. It was not until after the sale of Skype that Zennström took up racing once more.

"Sailing has always been a big passion of mine. So in 2005, I decided to take the time to sail again," says the mild mannered sailor entrepreneur. And since his return to the water, Zennström's been very successful, bagging prestigious trophies like the 2009 Fastnet Race and the 2010 Mini Maxi World Championship. Last year, he was also a contender in the Sydney Hobart, placing in the top ten.
---

Niklas Zennström's Rán, during the Trophy Ratings Series 2009.

Photo © Peter Andrews, Outimage Australia.

---
Despite the considerable distance involved in shipping the boat from the Mediterranean, Rán will be back on the Sydney Hobart start line for a second go round. Asked why he is attracted to this race, the savvy, 44-year old Swede replied, "It's one of the famous or infamous offshore races that one just has to do." He adds, "Besides it's really nice to come down to Sydney this time of year."

Last year, Rán seemed to shoot out of Sydney Harbour and was tipped to win the Sydney Hobart early on. However, the yacht encountered problems as the race progressed and finally ended up in sixth place overall. Still, it was not a bad result for Rán, considering that it was her first time participating in the famously challenging race. As Zennström sees it, "We sailed very well last year. We won the big racing class, so we did what we could."
---

Niklas Zennström's Rán, still onboard a ship last year in Port Kembla Harbour, prior to unloading for the Sydney Hobart in 2009.

Photo © Peter Andrews, Outimage Australia.

---
As to why the boat lost her position later in the race, Zennström said, "We got beaten by two Beneteau 40-foot production boats. That's offshore handicap racing for you. Fast and slow boats sail differently in different conditions. Last year turned out to be a small boat race."

In last year's Sydney Hobart, the cargo ship carrying the custom-built 72-foot Rán faced delays and arrived just in time for the race. That meant Rán's crew did not have a lot of time to prepare for the race. "This year is different," says Zennström, "We won't be doing any pre-Hobart racing but will focus on preparing the boat for the offshore race."
---

Not only the delays were a headache for Zennström, the delivery from Port Kembla to Sydney also faced a challenge of a strong north-easterly headwind for the voyage, as Rán is seen passing Bass Island from Wollongong Headland.

Photo © Peter Andrews, Outimage Australia.

---
Besides Zennström's hunger for competition and adventure -- and as if to prove he is just as colourful on the sea and out of the boardroom -- he does what few married yachtsmen would ever contemplate: he sails with his wife. "Catherine rarely misses a race, specifically the offshores. She enjoys it very much. I think the fact that we race as a couple adds to the team spirit."

When asked if he has any predictions for the 2010 Sydney Hobart, Zennström reflects for a moment and then says, "If it turns out to be a big boat race, we will fight extremely hard to win overall. But it also just might be a 40-footer from the 1970's that wins -- that's the beauty of this race."
---

Catherine and Niklas Zennström onboard Rán, when they arrived in Hobart to complete the Sydney Hobart in 2009.

Photo © Peter Andrews, Outimage Australia.

---
While most competitors are in the final stages of preparing their boats for the Boxing Day start of the Sydney Hobart, Frenchman Jacques Pelletier is biting his nails. Facing a similar situation that plagued Niklas Zennström and his team last year, Pelletier's boat, L'Ange de Milon has been seriously delayed by shipping complications.

The ETA, Pelletier has now been told, is December 21. Unfortunately, the 13-metre X-43 yacht will be offloaded in Newcastle, and then has a 12-hour sail to the Cruising Yacht Club of Australia docks, and that is after the boat has been reassembled.
---

Catherine and Niklas Zennström onboard Rán, when they arrived in Hobart to complete the Sydney Hobart in 2009.

Photo © Peter Andrews, Outimage Australia.

---
The late arrival will give Pelletier and his French crew only three days to get L'Ange de Milon ready for one of the most demanding ocean races in the world. "Originally I had thought we could slip the boat and put on some antifouling," Pelletier says. "Now I think that will be impossible."

While the French team sorts out the logistics of getting their boat to the starting line, the US entry Dawn Star is set to go, having arrived in Australia with plenty of time to prepare, following a delivery from San Diego, California, to Australia in February. Dawn Star is a Baltic 46 co-skippered by the only father and son team in this year's race. Bill and William Hubbard are keen sailors and competitors racing side by side in numerous competitions around the world.
---

Santa visiting Bill and William Hubbard's Baltic 46 Dawn Star, at the docks of the Cruising Yacht Club of Australia.

Photo © Daniel Forster / Rolex.

---
The elder Hubbard is 76, and his son William is 26 years old. "Racing in the Sydney Hobart has been a life long dream for us," says William. The two New Yorkers are looking forward to the challenge. When asked if he is prepared for the sometimes-treacherous conditions that the race can belt out, William says, "We're ready and think we'll be able to handle whatever is thrown at us." Their ten-man crew is composed of three Americans, six British, and one Canadian.

The Swan 68, Tatania of Cowes (GBR), is notable for two reasons: the yacht was sailed 17,000 nautical miles from Newport, Rhode Island to reach Sydney in time for the December 26 start. Sailing onboard will be Sir Robin Knox-Johnston, competing in his first Sydney Hobart. In 1969, Sir Robin became the first person to sail single-handed, non-stop around the world. He also won the Jules Verne Trophy in 1994 for the fastest circumnavigation of the world, co-skippering with Sir Peter Blake on Enza New Zealand. Still an active international big boat racer, Knox-Johnston will join owner Richard Dobbs, Olympic medallist Mark Covell, and British match racer commentator Andy Green. The boat, formerly Chippewa, was successfully campaigned throughout the USA, Caribbean and Europe.
---

The crew of the Swan 68, Tatania of Cowes (GBR) with Sir Robin Knox-Johnston (left second row from the top), at the docks of the Cruising Yacht Club of Australia.

Photo © Daniel Forster / Rolex.

---
A fleet of 90 yachts will compete in this year's race, which starts at 13:00 AEDT, December 26 2010. The Hobart fleet will include six international entries from the USA, UK, Italy, France, and Russia, as well as every Australian state.

For further information about the Sydney Hobart Yacht Race, go to: www.rolexsydneyhobart.com.
Outimage and Rolex © 2010