---
---
Site Contributors
Studio Borlenghi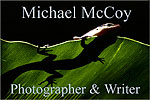 Michael McCoy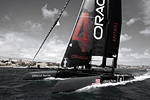 Morris Adant
Peter Andrews
Beneteau brethren comes to Saies' aid.
Photos by Peter Andrews,
Story edited from press release By Peter Andrews.
December 9, 2010.
The Beneteau brethren has come to the aid of stricken South Australian skipper Andrew Saies with Howard Piggott generously offering the mast from his First 40, Flying Cloud, so that Saies' sistership Two True has a chance at making the Sydney Hobart start line on December 26.

The top third of Two True's mast was damaged as the boat was being towed off a sandbar at Apollo Bay, Victoria, on Tuesday evening, a major setback for Saies' trophy defence of his Sydney Hobart overall win last year. Time won't allow for a new mast for Two True to be flown from the manufacturer in France, so Saies and Vicsail have spent the last day hunting down a replacement.
---

Andrew Saies' South Australian Beneteau First 40 Two True arriving in Hobart in 2009 to win overall in the Sydney Hobart 2009.

Photo © Peter Andrews, Outimage Australia.

---
"Howard's offer is pretty overwhelming. I'd hope that I'd do the same in this situation," said Saies today. "This is one of the advantages of owning a production boat, you can lean on other owners for spare parts. While we still have to check for structural damage, given the time available, I feel confident coming to Sydney and putting the boat back together under the wing of Vicsail and Howard," Saies added.

On his gesture a modest Piggott responded, "This is just one yachtsman supporting another. I'm on the Rolex Sydney Hobart race committee this year so my boat's sitting idle. This is the most practical way to get Andrew and his crew back on the water. We have raced against each other at Hamilton Island and we know that our masts are almost identical. When Two True goes back in the water with Flying Cloud's rig in it, Andrew should have the confidence that his boat will be just as quick," said Piggott, the Cruising Yacht Club of Australia Vice Commodore and sailing committee chairman.

Two True's delivery crew is due to leave Apollo Bay for Williamstown at Port Phillip this afternoon, arriving in the early hours of Friday morning to have the 40 footer's keel taken off before it's loaded onto a semi trailer on Saturday bound for Sydney. The semi is due to arrive at River Quays, Mortlake, Monday morning and following a full inspection of Two True's hull and keel, Piggott's mast will be dropped into Saies' boat and the keel re-fitted before on-water testing can commence.
"If it all works out we remain a very good chance of starting on Boxing Day," said the relieved skipper, last year's overall winner on his first attempt at the ocean classic with Two True.

Howard Piggott and Andrew Saies have known each other for many years. Saies purchased Piggott's former boat True North eight years ago before both upgraded to the new generation Beneteau First 40. This year the pair raced against each other at Hamilton Island Race Week with Two True finishing fourth, two points ahead in the hotly contested IRC Passage division 1 results.

"I've been watching Andrew's success over the years and I'm happy to help him get to the Sydney Hobart starting gate" added Piggott this afternoon.

The Sydney Hobart fleet currently stands at 90 yachts.

For further information about the Sydney Hobart Yacht Race, go to: www.rolexsydneyhobart.com.
Outimage © 2010