---
---
Site Contributors
Studio Borlenghi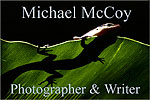 Michael McCoy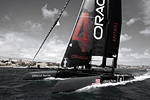 Morris Adant
Peter Andrews
Overal winner's fortunes change.
Photos and Story edited from press release By Peter Andrews.
December 8, 2010.
Fortunes have changed dramatically for last year's Sydney Hobart overall winner, Andrew Saies, whose South Australian Beneteau First 40 Two True, has suffered a mast breakage during the delivery to Sydney for the Boxing Day start of this year's ocean classic.

"There's been an incident during the delivery from South Australia and I'm now trying to source a new mast through Beneteau in Sydney," said Saies this morning. "If we can locate one in the next 48 hours, we'll most likely have it sent to Williamstown in Victoria, which is an 18 hour motor from Apollo Bay around to Port Phillip in good conditions."
---

Andrew Saies' South Australian Beneteau First 40 Two True arriving in Hobart in 2009 to win overall in the Sydney Hobart.

Photo © Peter Andrews, Outimage Australia.

---
"Our mast was customised so a replacement won't be identical, but it will get us to the Sydney Hobart start line, something we've been working towards all year. This is just one of the hurdles interstate competitors have to face. The crew is obviously devastated, but we have to remember we've had 20,000 problem free delivery miles over five years" added the South Australian orthopaedic surgeon who is in for a busy couple of days on the phone.

Last year Grant Wharington's maxi Etihad Stadium broke its mast en route from Melbourne setting off a chain of events that saw the 98 footer race against the clock to start the in the Sydney Hobart. With a mast flown from France at the eleventh-hour, Wharington had to withdraw while still in Sydney Harbour just after the start.

Saies wasn't onboard Two True, instead entrusting his boat to his experienced delivery crew headed up by skipper Tony Ritter. As they were entering Apollo Bay marina, located at the foothills of the Otways and in the heart of the Great Ocean Road region of Victoria, Saies believes the crew had good sights on the channel markers indicating the narrow entrance. But the boat ran aground on a sandbar at low tide, around 7.30pm last night.
---

Andrew Saies' South Australian Beneteau First 40 Two True arriving in Hobart in 2009 to win overall in the 2009 Sydney Hobart.

Photo © Peter Andrews, Outimage Australia.

---
The five person delivery crew called on local authorities for advice and assistance and at some point during the towing process, presumably while trying to tip the boat with a rope above the spreaders in an attempt to refloat it, the top third of the mast bent and broke. No one was injured during the incident and the current South Australian IRC Champion yacht is now safely berthed at the marina.

While this incident is a major setback for Saies' challenge for this year's Sydney Hobart, he is quietly confident a replacement mast will be sourced and installed in time for the race start in 18 days time, on Sunday 26 December at 1pm.

Andrew Saies was named 2010 Yachting South Australia Sailor of the Year and the Boating Industry of South Australia's Boatman of the Year. He is one of 10 finalists for the South Australian Sportsperson of the year while Two True is the current IRC state Champion and Cruising Yacht Club of South Australia boat of the year.

The Sydney Hobart fleet currently stands at 90 yachts.

For further information about the Sydney Hobart Yacht Race, go to: www.rolexsydneyhobart.com.
Outimage © 2010