---
---
Site Contributors
Studio Borlenghi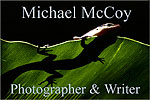 Michael McCoy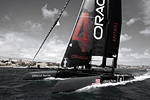 Morris Adant
Peter Andrews
ICAP Leopard and Rán 2 unloaded
Port Kembla Tuesday morning, December 15.
Page 1 of 2
Photos by Peter Andrews.
The following shots reveal the process of getting Mike Slade's 30 metre ICAP Leopard off the deck of the Beluga Elegance and into the water. Niklas Zennström's Rán 2, is seen secured alongside ICAP Leopard and is also being prepared for unloading.

From Port Kembla Harbour, NSW Australia, Zennström's Rán 2, will sail to Sydney, Wednesday afternoon (December 16) to arrive in time to compete in the Trophy Ratings Series. Both boats will also competing in the Sydney Hobart Yacht Race 2009.

Special thanks to Lisa Ratcliff, Dean Sharples of Peters & May, and Boat Captain Chris Sherlock of Leopard 3 for making it possible to get these shots.
---

Mike Slade's ICAP Leopard and Niklas Zennström's Rán 2 onboard the Beluga Elegance at Port Kembla Harbour, New South Wales Australia, Tuesday morning December 15, 2009.

Photo © Peter Andrews, Outimage.

---
---

ICAP Leopard and Rán 2 onboard the Beluga Elegance at Port Kembla Harbour, New South Wales Australia, Tuesday morning December 15, 2009.

Photo © Peter Andrews, Outimage.

---
---

Setting up the lifting gear on Mike Slade's ICAP Leopard, onboard the Beluga Elegance at Port Kembla Harbour, New South Wales Australia, Tuesday morning December 15, 2009.

Photo © Peter Andrews, Outimage.

---
---

Setting up the lifting gear on ICAP Leopard, onboard the Beluga Elegance at Port Kembla Harbour, New South Wales Australia, Tuesday morning December 15, 2009.

Photo © Peter Andrews, Outimage.

---
---

Mike Slade's ICAP Leopard and Niklas Zennström's Rán 2 onboard the Beluga Elegance at Port Kembla Harbour, New South Wales Australia, Tuesday morning December 15, 2009.

Photo © Peter Andrews, Outimage.

---
---

Setting up the lifting gear on ICAP Leopard, onboard the Beluga Elegance at Port Kembla Harbour, New South Wales Australia, Tuesday morning December 15, 2009.

Photo © Peter Andrews, Outimage.

---
---

The bow of ICAP Leopard onboard the Beluga Elegance at Port Kembla Harbour, New South Wales Australia, Tuesday morning December 15, 2009.

Photo © Peter Andrews, Outimage.

---
---

Setting up the lifting gear on ICAP Leopard, onboard the Beluga Elegance at Port Kembla Harbour, New South Wales Australia, Tuesday morning December 15, 2009.

Photo © Peter Andrews, Outimage.

---
---

Setting up the lifting gear on Mike Slade's ICAP Leopard, onboard the Beluga Elegance at Port Kembla Harbour, New South Wales Australia, Tuesday morning December 15, 2009.

Photo © Peter Andrews, Outimage.

---
---

Setting up the lifting gear on ICAP Leopard, onboard the Beluga Elegance at Port Kembla Harbour, New South Wales Australia, Tuesday morning December 15, 2009.

Photo © Peter Andrews, Outimage.

---
---

Mike Slade's ICAP Leopard now lifted free of its support structure on the deck of the Beluga Elegance at Port Kembla Harbour, New South Wales Australia, Tuesday morning December 15, 2009.

Photo © Peter Andrews, Outimage.

---
---

ICAP Leopard free of its support structure on the deck of the Beluga Elegance at Port Kembla Harbour, New South Wales Australia, Tuesday morning December 15, 2009.

Photo © Peter Andrews, Outimage.

---
For further information about the Sydney Hobart, go to the official race website at: www.rolexsydneyhobart.com
Outimage © 2009